KIT 2
3DSimo KIT 2 is a versatile multi-material 3D pen that you can customize to your liking. The whole body of the device consists of parts that can be printed on 3D printers using the FDM (Fused Deposition Modeling) printing method.
Thanks to the variable attachments that can be purchased, you can also use 3DSimo KIT 2 not only for 3D modeling. By replacing attachment, you can easily turn it into a resistance wire cutter for cutting foam materials, plastic and plexiglass, a burning tip for leather and wood, or a soldering iron for electronic projects.
More information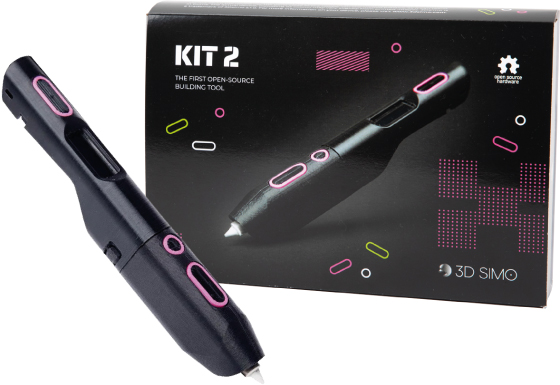 MultiPro 4in1
With the most versatile 3DSimo MultiPro pen with OLED display, you can model three-dimensional models, solder, burn into wood and leather or cut foam materials, plastics and plexiglass. 3DSimo MultiPro can work with all currently available types of filaments, which have a diameter of 1.75 mm. For perfect and accurate printing, you can use predefined settings, or set your profile and upload it to the device via USB or use via the application.
More information