Cue
Cue is an incredibly clever robot with a host of advanced sensors, upgraded processors and advanced features, making it the ideal guide to exploring the world of cybernetics and more complex programming for children 11 and older.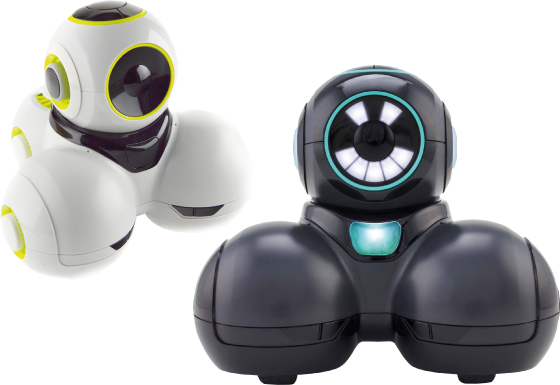 In addition, children can choose one of four unique avatars, each with a different personality, behavior, expression, and interaction, and making the robot an ideal partner for them.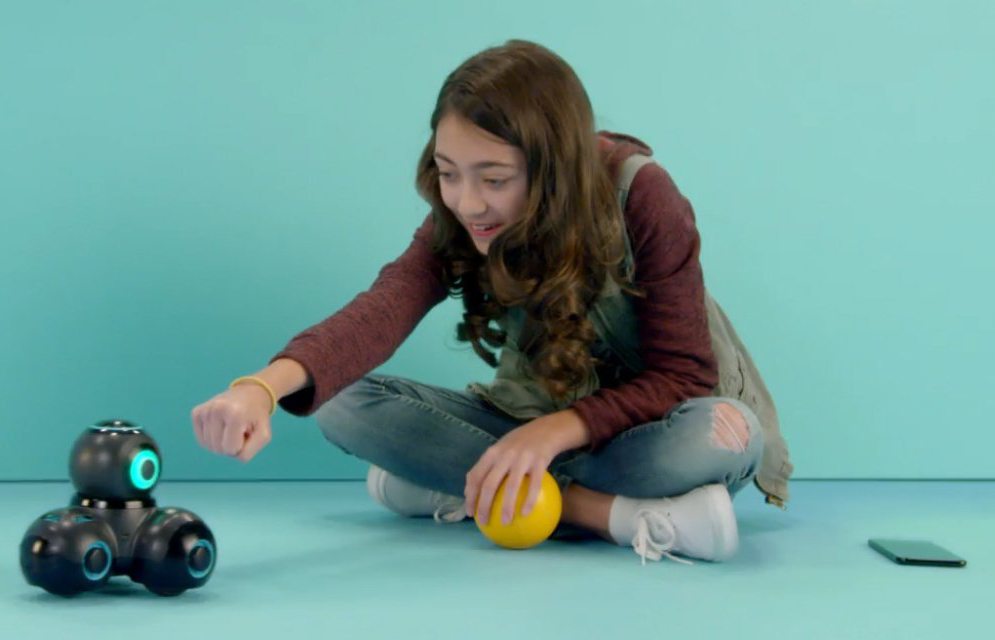 Ideal for children from 11 years
Cue is equipped with lots of sensors and abilities – it can move, dance, flicker, make sounds, avoid obstacles, and even respond to voice.
It hides four different avatars and children can choose which one is most likeable to them. Its makes the robot not only an interactive tool but becomes a real partner.
The robot is controlled by an application that offers two programming options – Blockly and text entry commands. Cue is thus ideal for children who already have basic knowledge of programming that they want to extend.
Rechargeable batteries
The Cue comes with a built-in battery that you can easily charge using the included USB cable.
When fully charged, the robot lasts approximately 3 hours of use. If the battery is completely discharged, it may take up to an hour to fully charge.
A robot whose nature you can choose for yourself
Equipped with a range of sensors, LEDs, microphones and speaker, the Cue can interact interactively with stimuli in its surroundings and can also record sounds. Its movement is ensured by a built-in gyroscope and accelerometer, and the robot is also equipped with encoders for precise sensing and adjustment of the motors.
In addition, it offers the possibility to choose what nature it will have, ie how it will behave in given situations. Choose whether Cue should turn into an intrepid tactic such as Charge, a witty and resourceful Smirk, a sophisticated and eloquent Zest, or an enthusiastic Geek Pep.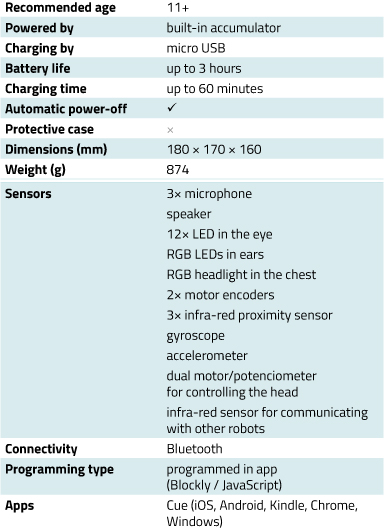 Bluetooth technology
The Cue is equipped with Bluetooth technology so that it can be easily controlled by a smartphone, tablet or computer with the application installed.
Programming by blocks and text
Cue is an advanced robot whose control requires at least the Blockly method.
For those who already know Blockly method and know what each command means and which can be folded for themselves, Cue offers the ability to write your own text program in JavaScript language and become a real programmer. You can easily switch between the two options to be sure of the correct procedure.
Cus application
Cue application offers a number of new options – choose one of four identities for your robot, play with sensor settings, and learn how to write your own JavaScript program. The easy way to switch between this programming language and blockly method makes it easy to understand how to do it.
In addition, the app lets you connect with other Cue robot owners, play a variety of games with them, inspire their ideas, or share your own.
The application is free to download and is available for iOS, Android, Kindle, Chrome and Windows operating systems.