Mini
Sphero Mini is a small remote-controlled robot ideal for children over 5 years of age and can develop speeds of up to 1 m/s.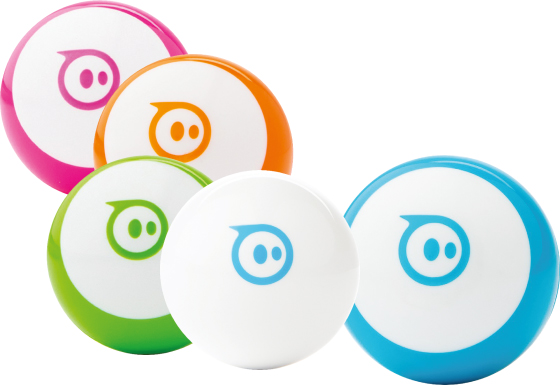 OThe durable polycarbonate cover conceals a small gyroscope, accelerometer and programmable LED, allowing children to enjoy up to an hour of fun on a one charge. There are several ways to control the Mini and even facial expressions, so even beginners can program it.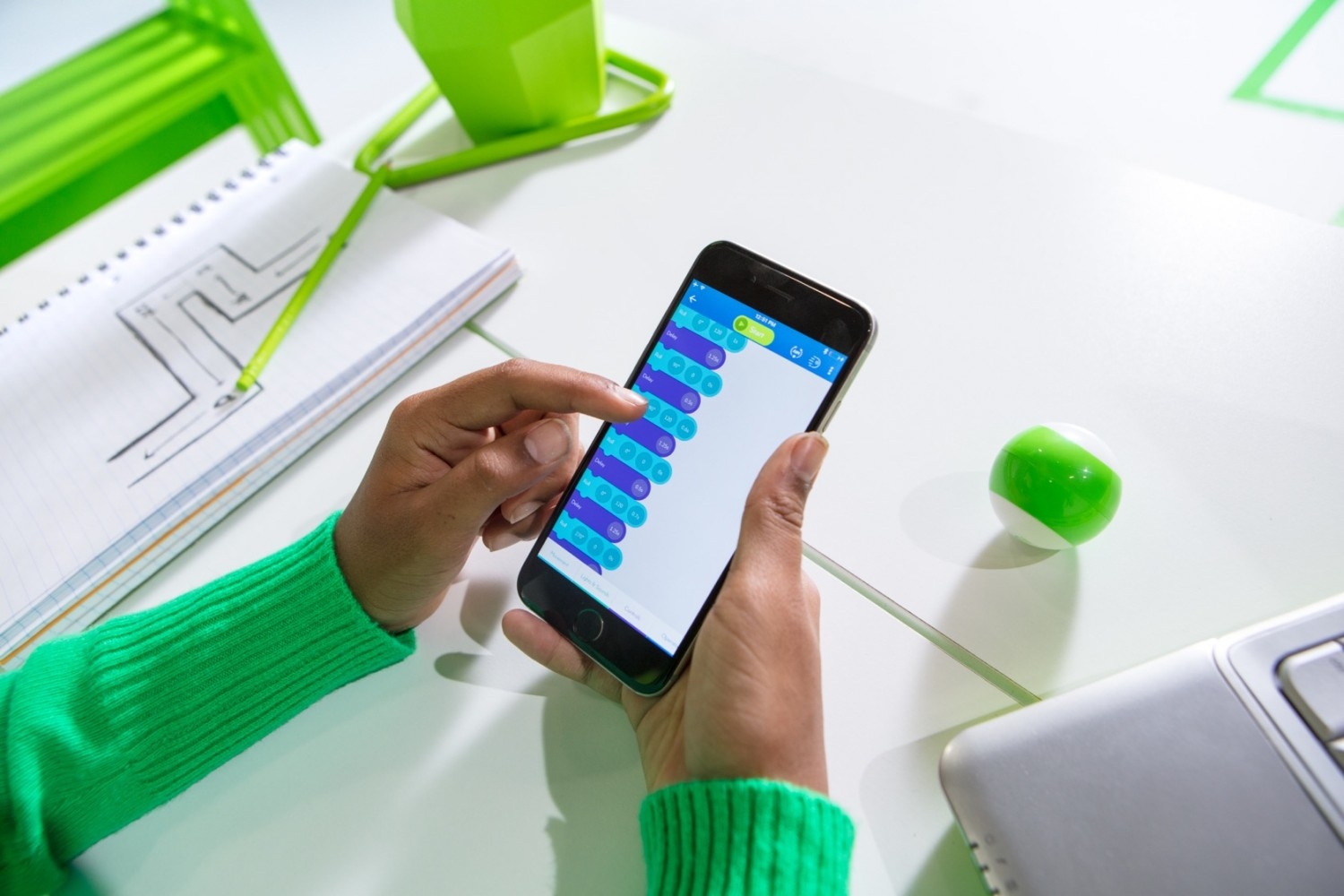 Ideal for children from 5 years
Sphero Mini is one of the smallest robots, but its small size will easily catch up with the resilience and energy it hides. This makes it ideal for fast driving and various tricks. The package also includes cones and skittles, so just install the application and the fun can begin.
Mini is easy to operate and program through Bluetooh using an application that offers several options – smaller children can control Mini by simply tilting their phone or tablet, sounds or facial expressions, and older and more proficient can use Blockly or JavaScript.
Rechargeable batteries
The Mini is powered by a built-in battery that you can easily charge using the included USB cable.
When fully charged, the robot will last approximately 45 minutes of normal use. If the battery is completely discharged, it may take up to 3 hours to fully charge.
Gyroscope, accelerometer and other
The Sphero Mini's motion is ensured by a built-in gyroscope and accelerometer.
Inside the robot is also hidden LED, whose flashing intensity, its speed or color you can set yourself.
Bluetooth technology
The Mini is equipped with Bluetooth technology with range up to 10 meters. You can control robot remotely from the free app for smartphones and tablets.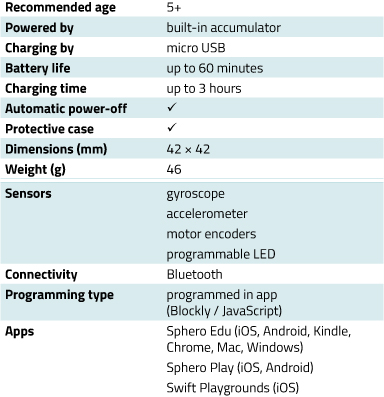 Programing via face expression and programming language
Sphero Mini is the ideal robot not only for beginners on the robotics world, but also for advanced users who would like to practice their knowledge or learn something new about programming.
Children can control the robot simply by moving the phone, but also using the Blockly editor, which consists of individual blocks with commands, or the JavaScript programming language.
Application for Mini
Check out some of the fun ways to programming with Sphero Play application. You can use the mobile phone as a joystick, control the robot by facial expression, tilt your phone / tablet, etc. You will also find games that use Mini as a remote control.
Those who are already knowthe basics of programming will appreciate Sphero Edu application , where they can program the Mini either by drawing, Blockly codes or writing own JavaScript program. You can save your programs in the application or get inspired by other robot users to create them.
The applications are free to download and are available for iOS and Android.
For iOS devices, is also available Swift Playgrounds application for introduction to beginners' programming.