Cubetto
Teach kids the basics of programming through adventure and fun games. Cubetto is a playful wooden robot, ideal for introducing programming for children over 3 years of age.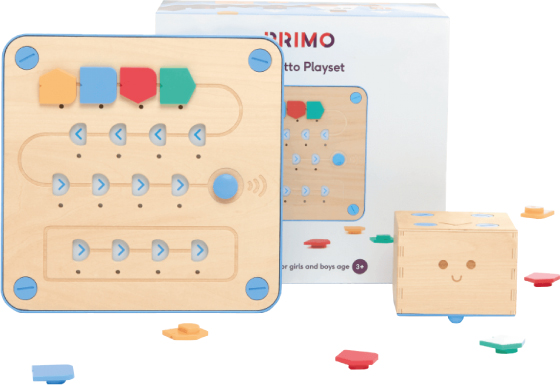 Programming with the Cubetto robot is funny because it uses color pieces that children can touch and combine them to create a simple code with a series of commands that Cubetto fulfills.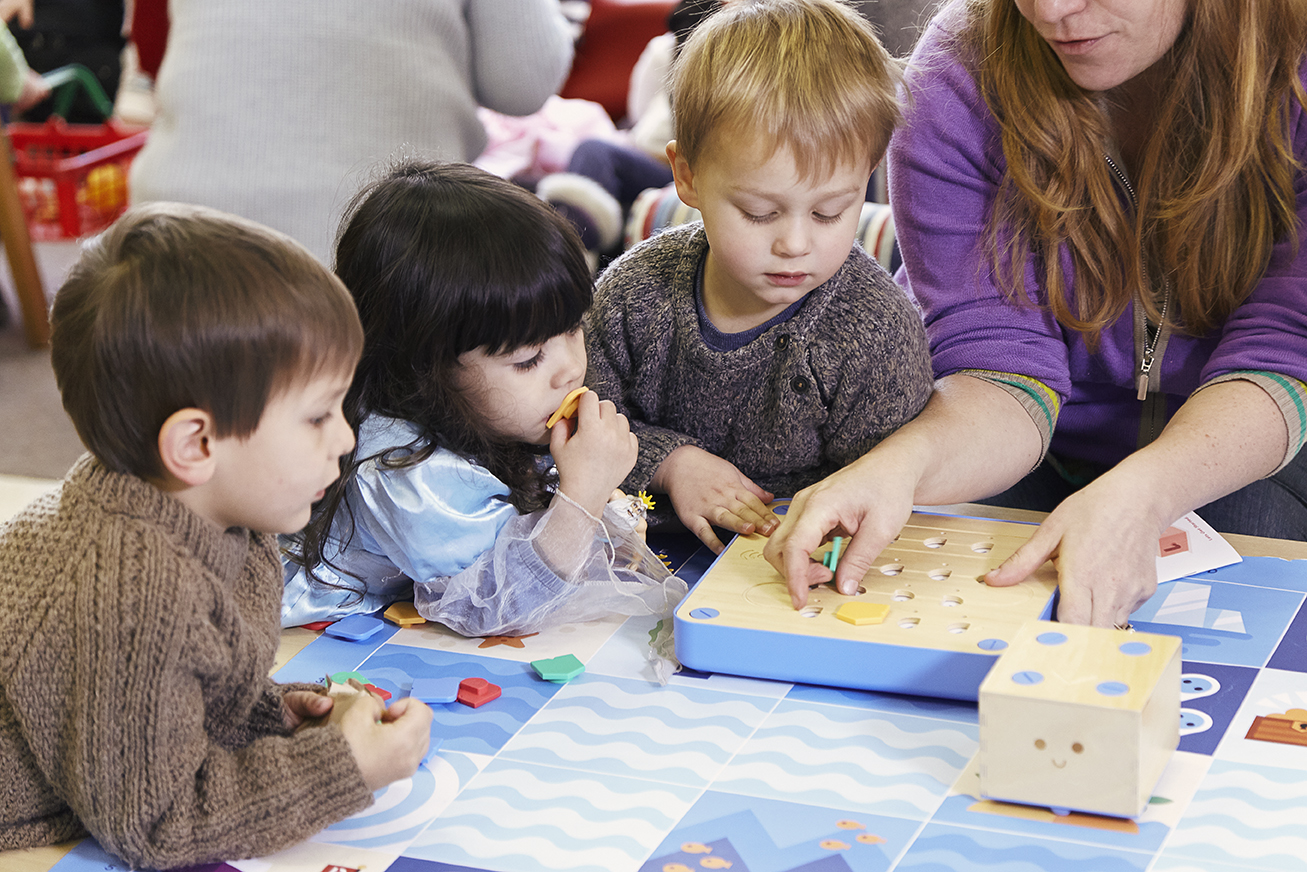 Ideal for children from 3 years
Programming with Cubetto is ideal for small children because they work with colored pieces that differ in shape and color, and each of them represents a different command. Children can touch them and easily see what each command does without having to use a computer or tablet. Just put them in the control panel, press the button and the robot will start to move.
In addition, you can buy expansion packs with directional or logical pieces, or some of the four adventures – City, Ocean, Space and Egypt and have even more fun with Cubetto.
Power supply
Cubetto and the control panel are powered by six AA batteries (three for each part).
Feedback
While executing commands Cubetto provides feedback by blinking the corresponding color LED on the control panel.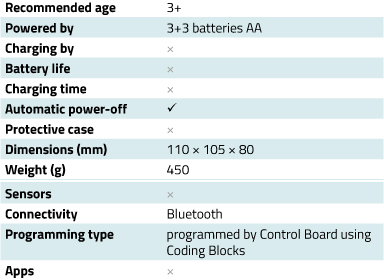 Bluetooth technology
Cubetto and control panel communicate via Bluetooth. The signal range in the room is about 10 meters and you can use multiple devices in one class without disturbing each other.
Simple programming with color pieces
Because the Cubetto is programmed by inserting individual pieces into the control panel, children can immediately see if they made a mistake when building a string of commands, or simply fix it by swapping it.
Adventure extensions
In the basic package you will find not only the Cubetto robot, the control panel and 16 pieces, but also a world map and a story book so you can start programming immediately.
You can also expand your set with a pack of 16 additional direction pieces (forward, back, left, right), 6 logical pieces (function, negation, random) or get one of four adventure extensions. Each includes a 36-field game map and a story book in which Cubetto experiences his adventures on the streets of the big city, under the ocean surface, between the Egyptian pyramids, or in deep space.