MediaLabs
Really use IT and develop digital skills at school?
We know how!
Getting started with science and technology. Robots and programming. 3D scanning and doing something with VR…
(Almost) all schools know how important these subjects are and want to use these to teach students the so-called 21st-century skills.
But how do you do that? And with what?
There are so many options and providers that it can be difficult to choose the right one. If you recognize this, it might be an idea to contact us for a free consultation.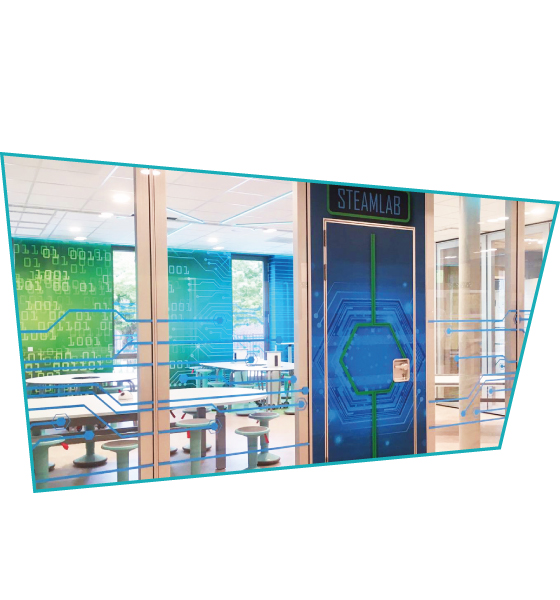 We can advise schools at all levels,
from kindergarten to the university!
The Room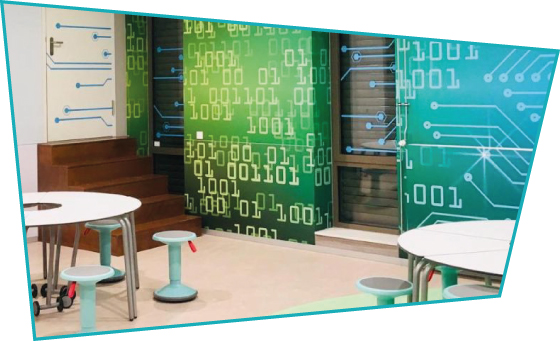 You do not learn modern techniques and future skills in an old-fashioned, standard classroom. Together with the school we make a suitable design that meets the requirements of a media lab: it has the wow-factor, is multifunctional, inspires and invites you to work with the materials present.
The Teachers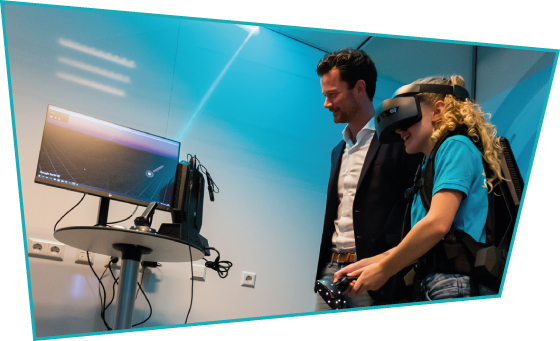 Without teachers who know how to handle the equipment, it is virtually impossible to transfer knowledge to the students. Our offer includes standard training courses for teachers to ensure that the right knowledge is available.
The Equipment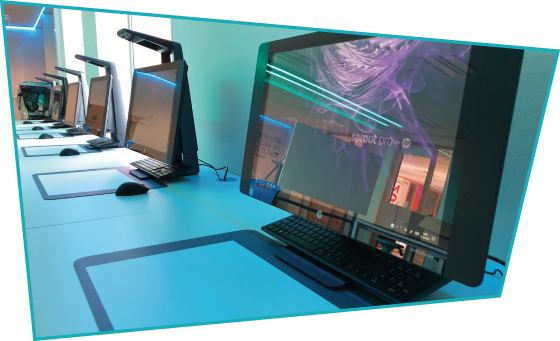 A modern learning environment requires modern materials. So no second-handed and outdated machines, but a place where brand new and ultramodern materials are used. See the media lab as a breeding ground for what can be used elsewhere in the school!
The Curriculum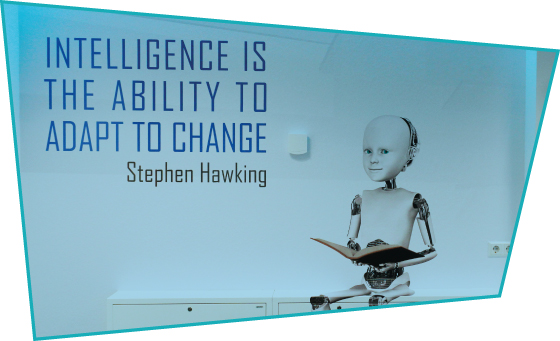 A medialab at school is a serious investment. An investment that therefore needs to be deployed and used in the right way. Due to the experience we have, we can offer a complete curriculum or support in making it.
Unburden and provide a solution
As a school you want to focus on teaching in the best possible way and creating a good learning environment for your students. Let our team worry about the placement of the right furniture, the choice of hardware, the right lighting and visuals. Complete unburdening, that is what we offer you. Even after the realization of the media lab. Because then the real work begins.
01 Introduction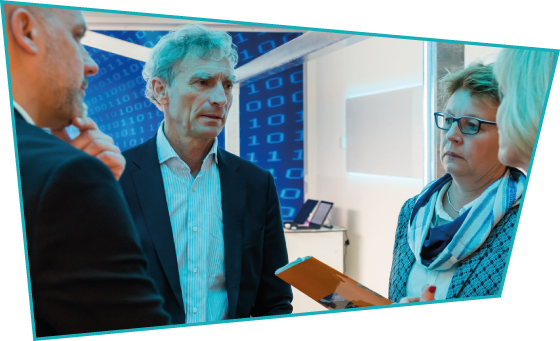 In an initial conversation we look together at the goals (and knowledge) of the school and its teachers in the use of ICT and 21st-century skills. We look at the possible space and make the necessary 3D scans.
03 Execution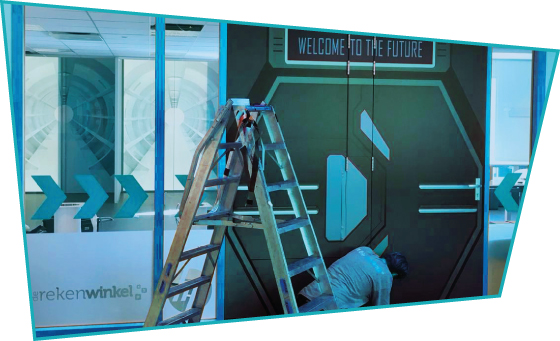 With our unique proposition we can completely relieve you. We arrange renovation, furniture, hardware, lighting, visuals and more. We can of course collaborate with existing (contract) suppliers on this.
02 Design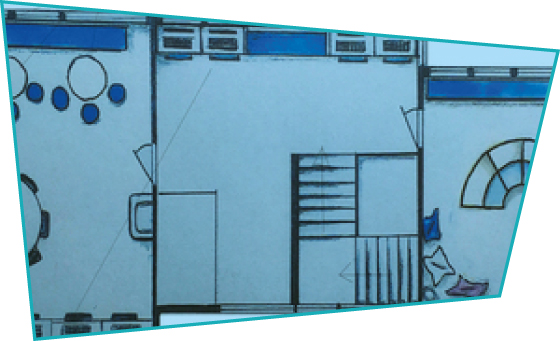 Based on your wishes, we make a design for the space. We ensure that the entire space is utilized and immediately look at the use of the necessary hardware. Of course always in consultation with the school!
04 Completion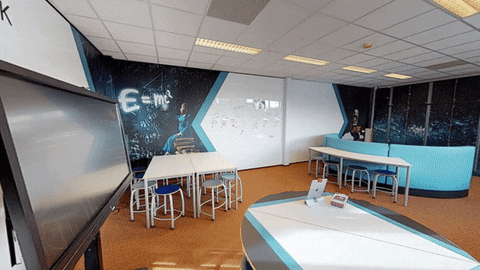 Is your school ready for the future?
Invite us for a no-obligation introductory and advice meeting.
You will be amazed by the possibilities that we can realize together.
Contact us!